Johns Chapel African Methodist Episcopal Church
Here is your opportunity to give to Johns Chapel AME Church
"For God so loved the world that He gave His only son"
605 Geneva Highway/Post Office Box 311015
Enterprise, Alabama 36331-1015
(334) 393-2661 Fax (334) 393-2662
"The Church with Unconditional Love"
"God Our Father, Christ Our Redeemer,
the Holy Spirit Our Comforter, Humankind Our Family."
Presiding Elder, Reverend Dr. Willie E. Marshall
Presiding Prelate, Bishop Harry L. Seawright
Pastor, Reverend
Willie White, Jr. And Mrs. Patricia White
You can give by clicking on the GIVELIFY or the PayPal logo Below or scan the QR Code.
You can also download the GIVELIFY MOBILE APP and do a quick non profit search on Johns Chapel AME Church and it will come right up.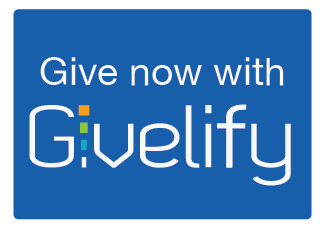 Willie White said:
See you Sunday morning at 10:45am worship service at Johns Chapel in Enterprise Alabama! You are welcome! Hot dog
Click the box below for a welcome.
Willie White said:
Johns Chapel will love for you to partner with us as we do ministries! We are thankful for your donation! CASH APP $johnschapelAMEC GIVELIFY Johns Chapel AME Church PAY PAL: Johns Chapel African Methodist Episcopal Church. Thanks! Hot dog
Click the box below for a Giving statement.
Willie White said:
Johns Chapel in Enterprise Alabama is the spot. We start service at 10:45am and you are welcome! Come and experience the difference! I can't wait to see YOU! Hot dog
Click the box below for a Partnering statement.
Come experience an exciting worship and praise service every Sunday!
Bread of Heaven Breakfast Ministry at 8:00 a.m.
Sunday School at 9:00 am
Morning Worship at 10:45
In Parking Lot on 87.9 FM
On YouTube live and also subscribe to our YouTube Channel (Johns Chapel AME Church).
Mail checks and money orders to:
Johns Chapel AME Church
Post Office Box 311015
Enterprise, Alabama 36331-1015
Johns Chapel's Relay For Life
American Cancer Society Team
The team raised $5,806 with captains Marge Simmons and Barbara Holmes Fields. We had a wonderfully Blessed Campaign and Camp Site Fellowship. To GOD Be The Glory!!! Hallelujah!!!
Temperature check, hand sanitizer and mask are available! We hope to see you this Sunday!!! We will still be having worship service via Facebook Live & YouTube Live.
Pastor & Mrs. White, We Love Your Evangelistic Outreach!
ESCC 2023 Basketball Teams are Johns Chapel's Guest on Sunday August 27, 2023!
Wow, We love these students athletes and will support them as best we can.