Johns Chapel African Methodist Episcopal Church
Here is your opportunity to give to Johns Chapel AME Church
"For God so loved the world that He gave His only son"
605 Geneva Highway/Post Office Box 311015
Enterprise, Alabama 36331-1015
(334) 393-2661 Fax (334) 393-2662
"The Church Where Everybody is Somebody"
"God Our Father, Christ Our Redeemer,
the Holy Spirit Our Comforter, Humankind Our Family."
Come experience an exciting worship and praise service every Sunday!
Sunday School at 9:00 am
Morning Worship at 10:45
In Parking Lot on 87.9 FM
On YouTube live and also subscribe to our YouTube Channel (Johns Chapel AME Church).
On Zoom:
https://us02web.zoom.us/j/84328055354?pwd=UjkrN0 43QitzZ1FmanZGbHJmYzJuUT09
Meeting ID: 843 2805 5354 Passcode: Sunday
Dial-In: 1 312 626 6799
Meeting ID: 843 2805 5354 Passcode: 235760
Presiding Elder, Reverend Dr. Willie E. Marshall
Presiding Prelate, Bishop Harry L. Seawright
Pastor, Reverend
Willie White, Jr. And Mrs. Patricia White
You can give by clicking on the GIVELIFY or the PayPal logo to the left.
You can also download the GIVELIFY MOBILE APP and do a quick non profit search on Johns Chapel AME Church and it will come right up.
| | |
| --- | --- |
| Please check out our Facebook Page | |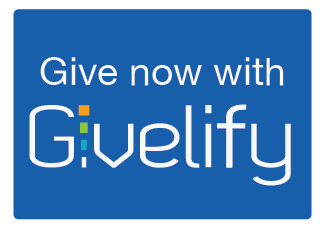 Masks are required for entry. Temperatures will be checked upon entry. There is a waiver per the AME Church that must be signed. We hope to see you this Sunday!!! We will still be having worship service via Zoom, Facebook live & YouTube Live.
Johns Chapel AME Church Family Park Groundbreaking Ceremony, corner of Wilkerson Street and Highway 27 South/Geneva Highway. Images of the activities to be included in the park are below. For more information, please contact Pastor White at 334-701-5853 or Brother Freddie Engram at 334-475-5856.
"A work in progress"
WDHN Dothan News Report
Click below to view and Click the Back arrow to return here!
Johns Chapel, Enterprise Alabama assists flood victims
Johns Chapel, Enterprise Alabama assists flood victims
On Saturday, September 11th, a day in which America takes pause to remember the tragic events that took place 20 years ago. The faithful members of Johns Chapel A.M.E. Church of Enterprise, Alabama, under the leadership of Pastor Willie White, Jr. and Co-Chairs Sis. Helen Nichols and Sis. Debra Brown. collected donations to assist new neighbors who had recently been relocated to Alabama due to the torrential flooding and aftermath caused by Hurricane Ida.
The event, although planned out of a response to a natural disaster ended up being a celebratory event for the entire Enterprise Community. Pastor White stated that even though the storm affected property over 450 miles away from Johns Chapel, the community wanted a way to assist those affected the most. Several Louisiana residents have temporarily and permanently found shelter and refuge in Enterprise and surrounding counties; many arrived with just the clothes on their back along with some essential belongings that they were able to obtain before departing. "Neighbors Helping Neighbors" was the theme of the initiative, and the committee used as their reference, 1 Peter 1:22 (NRSV), "Now that you have purified your souls by your obedience to the truth so that you have genuine mutual love, love one another deeply from the heart."
"Regardless of how long the evacuees remain in Enterprise, they are our now our neighbors," said Pastor White. He went on to say that this is a way for Johns Chapel to shine a light on those who were victimized by the elements and to give God all the praise."
Click this image to see the WDHN Mike Gurspan Report of this event.
Willie White Said:
Look at God! I am so proud of my members. We serve to love and love to serve. Hot dog
Willie White said:
See you Sunday morning at 10:45am worship service at Johns Chapel in Enterprise Alabama! You are welcome! Hot dog
Click the box below for a welcome.
Willie White said:
Johns Chapel will love for you to partner with us as we do ministries! We are thankful for your donation! CASH APP $johnschapelAMEC GIVELIFY Johns Chapel AME Church PAY PAL: Johns Chapel African Methodist Episcopal Church. Thanks! Hot dog
Click the box below for a Giving statement.
Willie White said:
Johns Chapel in Enterprise Alabama is the spot. We start service at 10:45am and you are welcome! Come and experience the difference! I can't wait to see YOU! Hot dog
Click the box below for a Partnering statement.
Pastor Willie White Jr. had this to say about his church, Johns Chapel AME Church in Enterprise Alabama: On Sunday, November 21, 2021, our Lay Organization President, Dr. Russell Nichols in collaboration with Enterprise Fire Department, passed out over 100 smoke detectors to citizens of the Enterprise community. Chief Davis and his team did an excellent job distributing the smoke detectors. Chief Davis made it crystal clear that smoke detectors help save lives. We love to serve and serve to love. I am so proud of my members. Hot dog
Click the image below for a presentation of the Enterprise Free Food Giveaway, by Sam Reynolds.